CanPay: Trusted by These Leading Brands
CanPay Debit
Get the CanPay App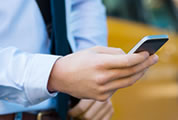 With the CanPay Debit Payment App, you can stop using cash (and paying "convenience" fees) and start paying with debit!
Sign Up for CanPay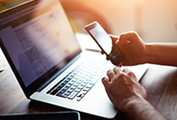 Create your CanPay account and start paying for all of your cannabis purchases like you pay
for purchases everywhere else.
Where to Use
Pay with CanPay at any approved retailer. Click below to see which of your favorite retailers accept CanPay.
CanPay – The Better Way!
CanPay is the only debit payment app that allows you to pay for your purchases at cannabis retailers with a simple debit to your checking account when you make a purchase.
You use your debit and credit cards for purchases everywhere else, now you can enjoy the same convenience at your favorite cannabis retailers.
To learn how CanPay saves you time and money, click here.
Sign Up and start enjoying the benefits of CanPay.
Note: CanPay provides a secure data transfer service that facilitates funds transfers by its partner banks. CanPay does not receive funds for transmission or transmit funds.