Integrated Services
These leading technology providers have integrated their solutions to the CanPay payment platform, enabling cannabis retailers/dispensaries that use their services to accept CanPay without any additional hardware or software.
The information below has been provided by each respective company. Please confirm details with them.

iheartjane.com provides cannabis dispensaries with a best-in-class online reservation platform that is fully integrated with CanPay's payment platform. Through real-time integration with over 30 different POS solutions, Jane lets a dispensary's customers browse products in real-time, compare by price, proximity or popularity and place orders.
Real-time menu integration – your menu is always up to date as it is directly linked with the inventory available in your POS.
Auto-generation of content – Jane provides product pictures and descriptions so that your menu is filled with rich content from the moment it is turned on.
Automate and schedule deals/discounts – allows you to 'set and forget' your deals and specials by day, by week or by month.
Valuable data insights on local consumer shopping behavior – Jane sends you reports so that you can further refine and improve your operation to improve customer service and drive sales.
Ready to integrate – Jane integrates with customer loyalty solutions and third party logistics/delivery platforms to ensure you that you have a seamless end-to-end solution.
$1 per order – no startup fee, or cancelation fee. Making it easy to see the return on your investment.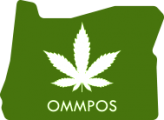 OMMPOS Marijuana Retail POS
OMMPOS is a simple, low-cost marijuana retail management and point of sale system. Easy support for medical and recreational sales, deli-style, or prepackaged sales.
Easy employee management
Easy inventory management
Instant sales reports
Scanner support
Generate your own labels and barcodes
1-Click metric reporting
1-Click tax reporting
1-Click website and social media integration
Compatible with most devices
Prices start at $50/mo

A reliable, enterprise level, seed to sale solution. 
Wherever you sit on the cannabis value chain – grower, distributor, processor, point of sale – we're here to provide reliable best in class enterprise solutions.
Compliance – We are integrated with all regulatory compliance software providers without need of double entry
Cultivation – Streamline your grow operation and maximize productivity
Distribution – Inventory controls, package creation, fulfillment and manifesting
Point of Sale – A fast, user friendly and comprehensive touchscreen solution
E-commerce – Add to any module and allow B2B or B2C customers to order online
Dashboard – Real time data analytics and business intelligence with robust, customized reports
Processing – Manage your batches, recipes, work-flows and product creation